The Apex Bank, Central Bank of Nigeria has appointed new management team for the embattled financial institution, Skye Bank of Nigeria PLC.
Accoridng to ProShare, the new changes include Muhammad K. Ahmad (former Director General of PENCOM) is new chairman of the Bank while Tokunbo Abiru is new MD.
ALSO READ  Former President's Aide Sentence To Life Imprisonment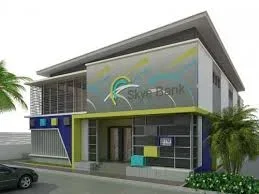 Earlier today, Edliner reported that CBN had taken over the commercial, it seems the end has come to the reign of the Bank's General Managing Director and Chief Executive Officer of Skye Bank PLC, Mr. Timothy Oguntayo, as reports claim he has resigned his position.
Four former Executive Directors were said to have been retained by the Apex bank.