Uber is set to merge its China unit with rival Chinese ride hailing service Didi Chuxing, in a deal that would value the combined company at $35 billion.
Didi will buy Uber's brand, business and data in the country, the Chinese company said in a statement.
ALSO READ  Don't Pay Your Tax In Cash, Cheques To Tax Officers – FIRS Warns Taxpayer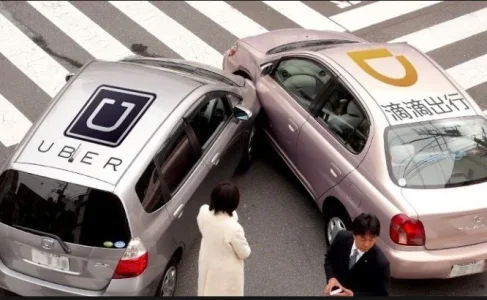 Uber Technologies and Uber China's other shareholders, including search giant Baidu Inc., will receive a 20 percent economic stake in the combined company. Didi founder Cheng Wei and Uber Chief Executive Officer Travis Kalanick will join each other's boards.
The truce brings to an end a bruising battle between the two companies for leadership in China's fast-growing ride-hailing market. Uber has been spending at least $1 billion a year to gain ground in China, while Didi offered its own subsidies to drivers and riders to build its business.
"Didi Chuxing and Uber have learned a great deal from each other over the past two years," said Cheng, who is also CEO, in the statement. "This agreement with Uber will set the mobile transportation industry on a healthier, more sustainable path of growth at a higher level."