After testing 'Night Mode' UI on Android in May, Twitter on Tuesday finally released the feature for its app on Google's mobile platform. The Night Mode essentially changes the app from its regular theme to a darker one (midnight blue in colour) and makes it more comfortable to use at night. There's no information about when the feature will be rolled out for iOS.
ALSO READ  FG Set Begins Feeding Of 5.5 Million Pupils In September
You can switch on the 'Night Mode' feature on Android in the top menu, where you'll either see the navigation menu icon or your profile icon depending on the device you have – tap either of those, and then switch the Night Mode toggle on. Twitter made the announcement in tweet on Tuesday.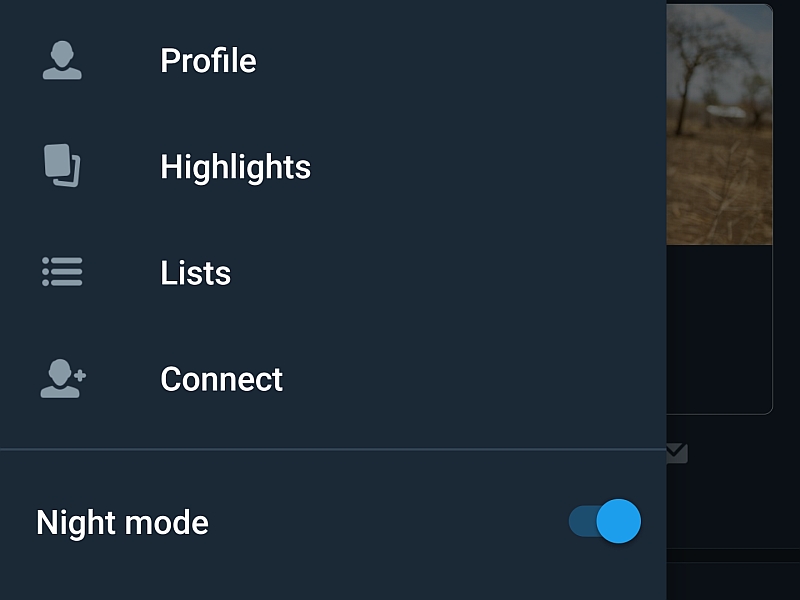 In May, we reported that the testing of the feature happened among a small number of alpha testers, as reported by a Twitter user running the v5.112.0-alpha.423 build. At the time, the UI was said to switch automatically at night time, and come back to the standard white background UI with black text in the day time.
However, as pointed out by The Verge, in the latest addition to the app, there is no automatic trigger that switches on the 'Night Mode' according to certain times of day or based on your phone display's brightness.