A private mining syndicate has made a potentially "world class and highly unusual" Nickel discovery in Nigeria, Premium Times quoted an Australian national newspaper, The Australian as reporting.
ALSO READ  Joe Hart Set To Finalise Loan Move To Torino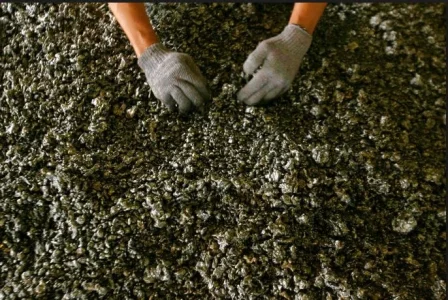 According to the report, the private mining syndicate is reportedly headed by Hugh Morgan, an Australian businessman and former CEO of Western Mining Corporation.
"The discovery is unusual because the nickel is found in small balls up to 3mm in diameter of a high purity in shallow soils in what could be the surface expression of a much bigger hard-rock nickel field," the newspaper said.
"The nickel balls, rumoured to grade better than 90 per cent nickel and thought to be a world first given their widespread distribution, offer the potential for early cashflow from a simple and low-cost screening operation to fund a full assessment of the find that has exploration circles buzzing."
Details of the discovery are sketchy, according to the newspaper, but it was rumoured to be close to Dangoma, a small farming town about 160km northeast located in the North-West state of Kaduna.
Checks by Nigerian Bulletin showed that Nickel is a chemical element with symbol Ni and atomic number 28. It is a silvery-white lustrous metal with a slight golden tinge.
The Philippines, Indonesia, Russia, Canada and Australia are the world's largest producers of nickel, as reported recently by US Geological Survey.
The commodity is currently trading between 4 to 15 US Dollar per lb.
It is extensively used for making stainless steel and other corrosion-resistant alloys such as Invar(R), Monel(R), Inconel(R), and the Hastelloys(R). Tubing made of copper-nickel alloy is extensively used in making desalination plants for converting sea water into fresh water.
Nickel plays major roles in our everyday lives from food preparation equipment, mobile phones, medical equipment, transport, buildings, power generation – the list is almost endless. They are selected because – compared with other materials – they offer better corrosion resistance, better toughness, better strength at high and low temperatures, and a range of special magnetic and electronic properties.
When asked, Olayinka Oyebode, Mr. Fayemi's Chief Press Secretary, told PremiumTimes that he had no details of the discovery but confirmed his principal is scheduled to be in Australia next week.
President Buhari's Minister, Kayode Fayemi recently told Bloomberg that one of the Nigeria government's priorities is to meet its annual steel demand of 6.8 metric tons, from a current output of less than 2.5 metric tons, produced mainly from scrap iron.