New Zealand Prime Minister John Key, on Thursday ruled out paying a ransom as a long-held government standing for a New Zealander abducted on Wednesday by gunmen in southern Nigeria.
ALSO READ Video: Iwobi Joins Cristiano Ronaldo, Neymar On Sportswear Giant Platform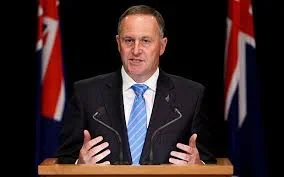 He said at a press conference in Wellington that there was no chance of the government paying a ransom for the release of New Zealander being held hostage in Nigeria.
Key said the compromise would only put a bounty on the head of any New Zealander working in a volatile region and make the situation worse.
Gunmen took at least three foreign contractors, including one New Zealander and two Australians working for an Australian mining company early Wednesday morning and killed their driver on the outskirts of Calabar.
Key said it's likely the kidnapping was random motivated rather than an act of a terrorist organisation.
"The kidnappers are yet to contact police or make any request.