Sweatcoin,a free smartphone app that will pay people to be physically active launches on Wednesday in Britain, the app gives users digital "sweatcoins" depending on how many steps they take that can be exchanged for rewards or traded like money.
It's the latest initiative in an emerging fitness economy that includes all manner of monitoring devices, apps that reward activity with vouchers and even experiments in offering cheap insurance to people who can demonstrate they exercise.
Sweatcoin aims to differentiate itself by using complex software to measure movement and location to prevent cheating, and by using the technology behind virtual currency Bitcoin to manage transactions.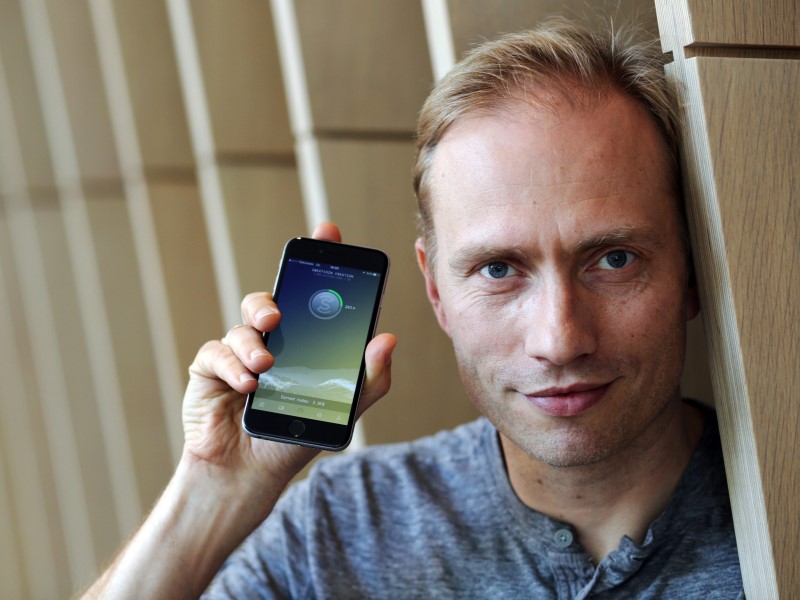 Retailers, health insurers and corporate wellness managers are taking notice, according to Oleg Fomenko, one of the serial, London-based Russian entrepreneurs who founded Sweatcoin.
"This whole business is pegged to making movement valuable," he told Reuters. "Eventually, sweatcoin is going to have a rate of exchange tied to the British pound."
Sweatcoin, available in Britain in Apple's app store with an Android app to follow in months, offers one coin for every 1,000 steps. Within weeks users can have enough to exchange for fitness products or services in its marketplace.
Rewards include Vivobarefoot running shoes, Kymira infra-red clothing and fitness classes from Wonderush or BOOMCycle.
The company has signed up four London start-ups to offer Sweatcoin as part of an employee rewards programme that will offer extra days off, subsidised healthy meals or free massages for sweatcoins they accumulate through activity.