The price of kerosene, known as Dual Purpose Kerosene (DPK) has hit an all-time high price of N600 per litre, worsening the pains of over 30 million households who depend on the product for cooking.
The scarcity hit major cities across the country, with most retail outlets in Abuja , Lagos, Ogun, Oyo, Osun, Enugu, Akwa Ibom, Kano, Kaduna and Abia states going out of stock.
ALSO READ  5 Ways FIFA President's Visit Will Benefit Nigeria
The scarcity of the product, checks by New Telegraph revealed at the weekend, worsened with the product selling between N200 and N600 per litre nationwide, depending on proximity of the area to Lagos, where the loading depots for the product are situated.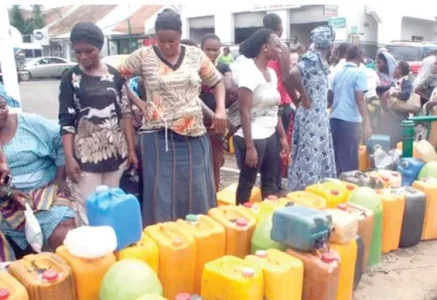 According to New Telegraph, filling stations are going out of kerosene, the smaller retailers who have the product in Lagos and Ogun sold it for as high as N450 and N600 per litre. The Nigerian National Petroleum Corporation NNPC) and its subsidiary, PPMC, were not available for comments.
In Kano, residents have dumped the use of kerosene for charcoal and firewood following the rising cost. The product now sells at N1,200 a gallon from just N500.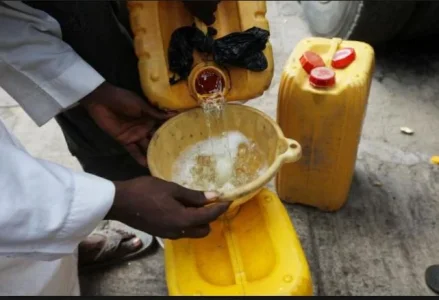 The people of Kaduna State are also groaning under the exorbitant cost of kerosene as the cooking fuel costs N1,100 per gallon, indicating a 600 per cent increase in price.
– Lafia, the Nasarawa State capital and environs, are lamenting over the cost. A litre of kerosene costs between N270 and N300 depending on the location or part of the metropolis.
– Yobe – A gallon of kerosene in Potiskum, the commercial centre of the state, sells from N1,500 to N1,700
– Taraba, Jalingo – A gallon of kerosene in Jalingo is sold between N1,300 and N1,500.
– Borno State – black marketers who sell the commodity at N1,400 per gallon
– Enugu – At Conoil filling station along Agbani Road, the kerosene product was sold at 200 per litre.
– Abia – The product sold for N220 per litre
– In Osun State, no less than 70 per cent of the populace uses kerosene. Since the price of a litre of kerosene has moved from N100 to N250
– In Delta, a litre of kerosene goes for N220. This has forced residents to embrace the use of charcoal, sawdust and firewood.