Since Facebook bought Oculus VR, the company has been enthusiastic about virtual reality and merging it on its platform to enhance the social experience. Going forward with its vision to create an immersive social experience, after making Facebook compatible for 360-degree video, the social network has now announced support for 360-degree images as well.
ALSO READ EURO 2016: Belgium Unveil 24 Man Squad
The social media platform will add support for 360 Photos in both mobile and Web News Feeds sometime in the coming weeks. With this feature, users will be able to upload their panoramic photos (or photos taken by a 360 camera) on Facebook.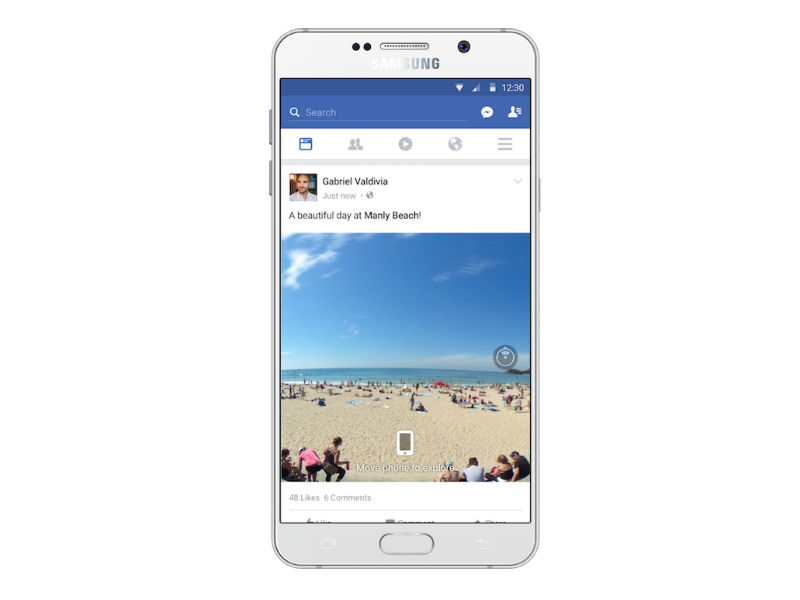 The photo can be then seen on the phone by tilting the smartphone or dragging the photo in the desired direction. Pinching the screen will zoom in or out of the photo as well. In desktop or laptop browsers, changing angles can be done using on-screen cursors.
These photos will be compatible with the Oculus Rift and Gear VR as well for a more immersive experience. To give a sense of how it will change photo viewing, Oculus writes on its blog, "Imagine standing in the middle of a colourful parade at the Rio Carnival, or letting family from far away feel like they're part of that special birthday gathering."