Egypt's military released Saturday what it said are images of wreckage and personal belongings found in the search for EgyptAir Flight 804, which crashed this week in the Mediterranean Sea with 66 people aboard.
Photos show chunks of debris and a life vest as searchers and investigators hunt for the plane and for clues about the crash.
These come as French aviation officials revealed that the plane sent automatic messages about smoke in the front of the aircraft just before it crashed early Thursday en route from Paris to Cairo.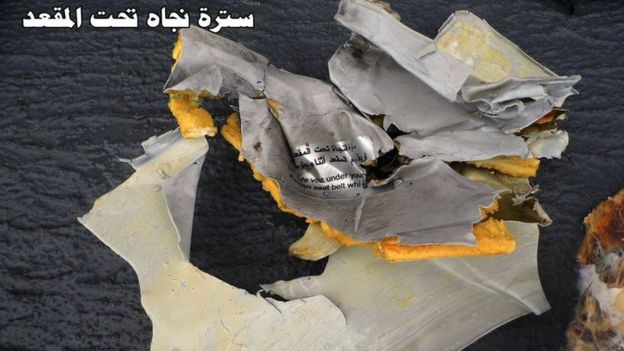 Spokesman for BEA, France's accident investigation agency, Sebastian Barthe confirmed that the Black box is still missing. Barthe said
"The main priority for the investigation is to locate the aircraft and the flight data recorders cockpit recorder."
But officials said these recorders, sometimes called the "black boxes," remain missing.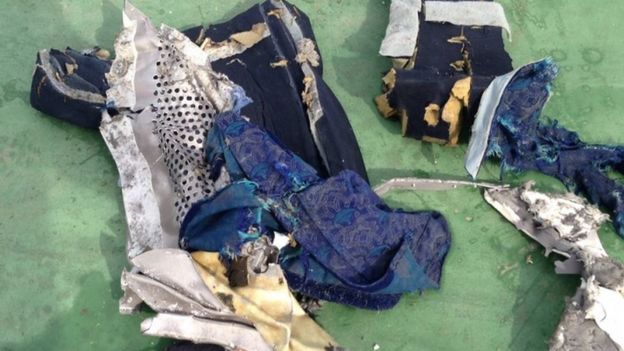 "(The data) doesn't tell us anything, whether it's an explosion because of a bomb or because of a mechanical fault, but immediately it narrows down the area that we're looking at," CNN aviation analyst Richard Quest said. "We're now no longer worried about wings or what else might have happened, or other flight control surfaces."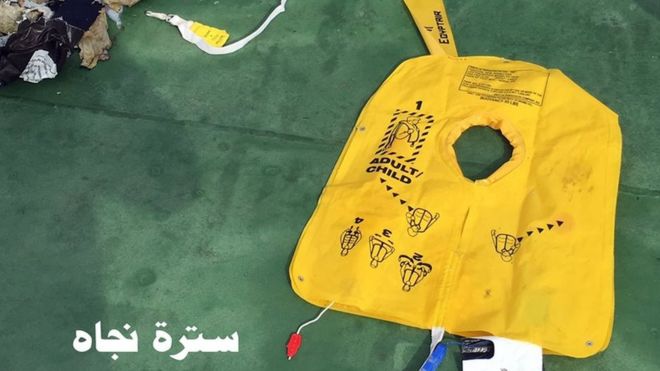 Egyptian officials have said they suspect terrorism, but no group has come forward to claim credit.