Dell unveiled a new line of Inspiron 2-in-1s and notebooks at Computex 2016. In the 2-in-1 category, Dell unveiled the Inspiron 7000, Inspiron 11 3000, and Inspiron 5000 devices. The company also unveiled the Inspiron 5000 notebooks in two sizes at Taipei. The prices for all of these products start at $249.
All the 2-in-1s will hit US and China markets first. They will be available on the company's website starting June 2. Beginning with the Inspiron 7000, it will be made available in 13-inch, 15-inch, and 17-inch sizes. This last size makes it the world's first 17-inch 2-in-1 laptop according to Dell, It runs on Windows 10, and is powered by the sixth-gen Intel Core i3, Core i5, and Core i7 processors.
ALSO READ Facebook, Twitter, Others Support EU Hate Speech Rules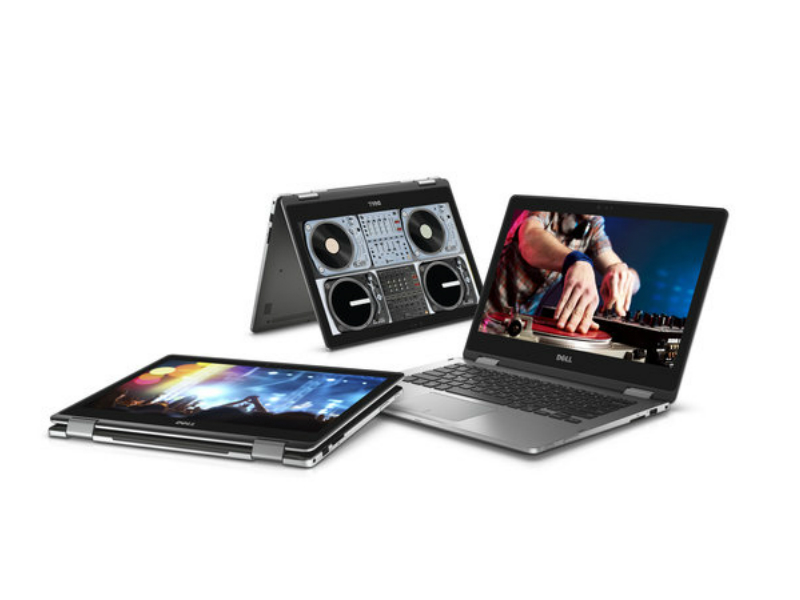 Furthermore, it sports an full-HD resolution, infrared camera, and a standard backlit keyboard. It supports USB Type-C port, and offers facial recognition through Windows Hello. The Inspiron 7000 2-in-1 laptop series is priced starting $749.
The Inspiron 11 3000 2-in-1 has a 11.6-inch HD(1366~CHECK~768 pixels) display. It runs on Windows 10 out-of-the-box, and supports USB 3.0 (no USB Type-C) port connectivity. It is competitively priced at just $249.
Next up, the Inspiron 5000 2-in-1s come in 13-inch and 15-inch size options. The highlight of these laptops is the backlit keyboard, as well as facial recognition via Windows Hello. It runs on Windows 10, and packs up to 16GB of dual channel DDR4 memory. The price for the Inspiron 5000 begins at $529.