The Federal Government says it has saved 6.6 billion Naira on its payroll since November 2015.
The Minister of Finance, Mrs Kemi Adeosun, made the claim on Monday while giving a brief on the activities of the Efficiency Unit (E-UNIT) approved by President Muhammadu Buhari last November.
ALSO READ  Newcastle Signs Belgian Goalkeeper
"On salaries, we've cleaned our payroll. As at last week, we had reduced our payroll amount by 6.6 billion Naira between when I started work in November and today."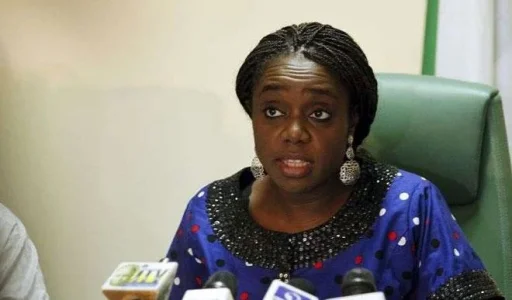 Adeosun, while speaking on Channels Sunrise Daily, said Nigerians should expect more civil servant protests, saying that the workers were reacting to government's unpopular decisions.
She restated the government's commitment to cutting cost of running the affairs of Ministries, Departments and Agencies (MDAs).
"By the nature of the job at the moment, I am cutting cost, I am taking people off the payroll (and) I am reviewing projects."
The Finance Minister added that the implementation of the policy was across board (at both lower and higher cadre of the public sector), saying it would be unfair if it affects the junior workers only.