There are strong indications that the implementation of the budget has not effectively taken off, resulting in a cash crunch in Ministries, Departments and Agencies ( MDAs) as well an atmosphere of disillusionment among government officials.
According to report, a number of cabinet ministers and other political appointees were becoming uncomfortable with the austere posture of the Buhari administration as they grappled with the hardship imposed on the populace by an economy in recession.
ALSO READ Obama Brands Orlando Attack An Act Of 'Terror' And 'Hate
A political aide to one of the ministers who confided in New Telegraph, said the cash squeeze in the economy made it impossible for the Presidency to approve the housing allowance for the ministers.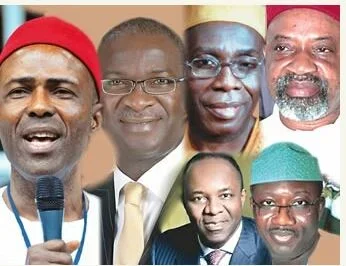 According to the aide, the ministers had demanded for a N20 million grant each to enable them settle down in Abuja, but this request was turned down by President Buhari who saw the amount as 'unreasonably high' in view of the state of the economy.
Consequently, a number of the ministers have been "technically stranded" on the issue of accommodation. Except for some of the ministers who were either state governors or members of the National Assembly before joining the cabinet and had houses in Abuja, the rest were said to be either living in hotels or squatting in the Guest Houses owned by their states.
"One of the ministers who once served as a Commissioner in one of the SouthWest states has been squatting in one of the mansions belonging to his political godfather and chieftain of the ruling party", source said.