The Islamic State for Iraq and Syria, ISIS on Wednesday named Abu Musab al-Barnawi as the new leader of deadly sect, Boko Haram.
The announcement was contained in the latest issue of an ISIS magazine, BBC reports.
ALSO READ  Just In: President Buhari, Ex-President Jonathan In Closed-Door Meeting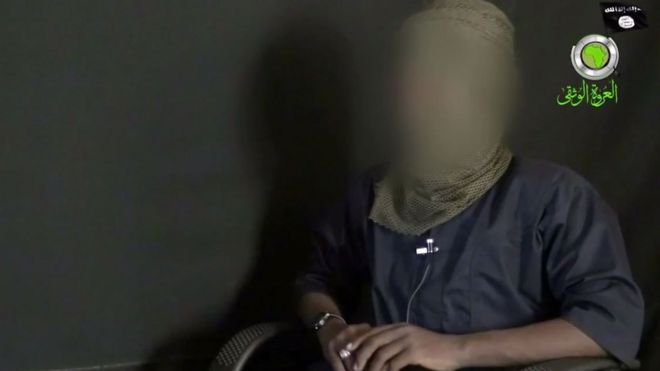 Al-Barnawi who replaced Abubakar Shekau was said to be the deadly sect spokesman.
Abubakar Shekau took over as Boko Haram leader after the group's founder, Muhammad Yusuf, died in police custody in July 2009.
The magazine makes no reference to Mr. Shekau as the military had claimed to have killed him in an encounter.
He was last seen in a Boko Haram video released online on March 2015 where he asked for forgiveness from Nigerians.