Authorities at the Nigerian Civil Aviation Authority NCAA have issued a statement denying reports that two Aero contractors and First Nation, are folding up.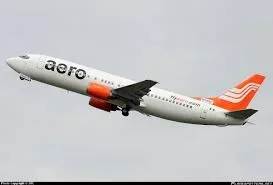 Reports were rife on Thursday that both airlines have ended their operations in Nigeria due to the country's harsh economic condition and dollar scarcity.
Director-General of the NCAA, Capt. Muhtar Usman, said decision for the airlines to suspend their operations was taken so as to ensure that they carried out the required maintenance of their aircrafts.
"The First Nation Airlines on its part is in the middle of an Engine Replacement Programme for one of its aircrafts. Another aircraft is due for mandatory maintenance as allowed by the regulatory authority.
In these circumstances, these airlines clearly cannot continue to undertake schedule operations, hence the inevitable recourse to self regulatory suspension."
NCAA boss maintained that both airlines had not folded up but that they were "merely suspending their operations temporarily to enable them undertake certain operational overhaul and strengthen their overall operational outlay."