The corporate world can be really stressful and tasking especially if your supervisor/boss is strict and impatient type. At the start of our day, we try our possible best to make our day a stress free as we avoid traffic grid lock, long queue at the elevator, bank or café.
However, some bosses are just determined to bring the worst out of you. No matter how meek you think you are, you can never win with them.
This list, comprises of ways you can avoid confrontation with your saucy/ frustrating boss.
Show it through Hard work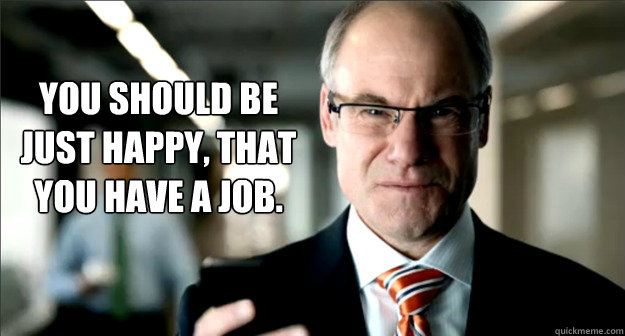 The first and most important way of making your boss stop yelling is by showing it through your work. If you are bestowed with this supernatural power of multi-tasking and dishing out impeccable work. Summon this power of yours and put it to good use. When you show your boss that there is nothing to complain about, then he/she will be left with no choice but to shut up.
Boost your self-confidence
If your boss is the type that constantly irritate and oppress subordinates, nothing can be done about it. He/she will use every chance to put you down, sometimes in person, sometimes in public. No matter what happens, always make sure you never lose your self-confidence. If you think that you are drowning, learn new ways to boost your self-confidence. Talk to your hubby, ask him to boost your morale or simpler, meditate. Focus on your positive energies and there can be nothing in the world that can stop you.
Avoid Confrontation
Do not confront your boss when he shouts at you. Instead, have an attitude to discuss your shortfalls with your boss later on. Your boss may not be happy with your work and that is the reason why he is shouting at you. Discuss with him what he expects out of you and seek his advice for improving your performance. This will not only end his anger, but also please him about your willingness to learn from your mistakes.
Trust yourself, Don't Lose your Morals
An annoying boss will always complain, issue queries and point out mistakes. In order to avoid all of this, you must first learn to trust yourself. If he/she cross-questions you about your work, be confident enough to answer. Tell to yourself, 'I've given my 100% and I generally don't go wrong'. Many a times, bosses have this habit of proving you wrong and if you are gullible, you end up accepting what they say. At such times, your conviction and morals will come to your rescue and conviction comes through self-belief.
Remember, what is bad is bad; it does not matter if many are doing it.
Transparency
Transparency will make others know that you have no hidden agenda and they will always support you each time the nagging boss speaks against you. Stay open and honest. Discuss any issue pertaining to your workplace openly and avoid secrecy because it will only give room for doubts. So also avoid gossips and bickering about anyone because it will definitely create wrong impressions about your personality.