There is a saying that, a man that stops learning is a dead man. In life, there is always a need to read and explore. The business world is dynamic, one minute, your product is needed, the next it is stale.An idea you had two years ago can go into extinction before you even make plans.
Our list consist of great book that is a must have for any entrepreneur out there. Some of these books can be purchased online or in big libraries.
The Effective Executive. Peter F. Drucker, 1967
Execution is key for Drucker, and that means getting "the right things done." An oldie but a goodie, this classic still occupies the shelves of many leaders. In it, he explains how although some are natural-born leaders, there are skills that can be developed to make a better executive.
Good to Great: Why Some Companies Make the Leap…and Others Don't. Jim Collins, 2001
Are you ready to take your company to the next level? Citing five years of research into 6,000 articles and 2,000 pages worth of interviews, Collins tells you how to do it. You'll love his deep store of refreshing ideas for evaluating business leadership, including "Level 5 Leadership."
Giants of Enterprise: Seven Business Innovators and the Empires They Built. Richard Tedlow, 2003
Andrew Carnegie. Henry Ford. Sam Walton. Their shadows still tower over national commerce, and Tedlow describes the lives of these true business giants that have undoubtedly changed the world as we know it. The studious business person can learn much from this review of the struggles and successes of these world-renowned leaders.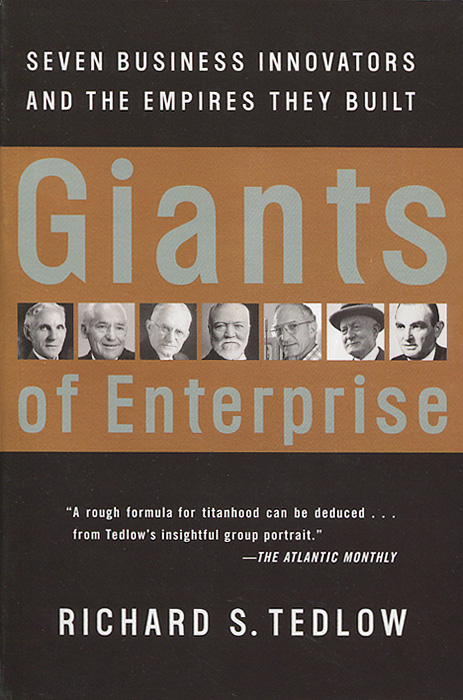 True North: Discover Your Authentic Leadership. Bill George, 2007
One major change to business leadership in recent times is the emphasis on authenticity. Rather than adopting tim
e-worn models of stuffy leadership, George inspires readers to know themselves and create their own, tailor-made style.
Ignore Everybody: and 39 Other Keys to Creativity. Hugh MacLeod, 2009s
From idea doodles on the backs of cards to his own popular blog, MacLeod has ideas about everything, including standing out from your competitors and the meaning of life. His main subjects here are creativity and how to foster new ideas. A lively, illustrated guide to unleashing your ingenuity.
The list was opined from Forbes.