It was an interesting weekend, as Arsenal continued their impressive run, Chelsea made a statement and Pep Guardiola's Manchester City missed two penalties as they shared the spoils at the Etihad against Everton.
Here are ten things we learnt in the games this weekend;
1. Chelsea Gave Willian A Perfect Tribute;
He was their star last season even when things weren't going well and shone where everyone else failed. He always spoke highly of his mum who took care of him against all odds, only for her to pass away recently. He was therefore left out of the squad but his presence was all over the field as the Chelsea players not only wore black hand band to commemorate her, they gave a commanding performance and dedicated their goals to her. Nice one lads.
2. Will Antonio Conte Be The Inventor Of 3-4-3 In The Premier League?
With Chelsea suffering a dip in form of-recent, Antonio Conte decided to switch to his preferred successful 3-4-3 formation which has been working for him even though it had never worked in the premier league and yet again, it worked as they dismantled Leicester City with a commanding performance. If it continues this way, don't expect Conte to change it anytime soon and most importantly, expect other managers to give it a try.
3. Who Can Stop Walcott Right Now In An Arsenal Jersey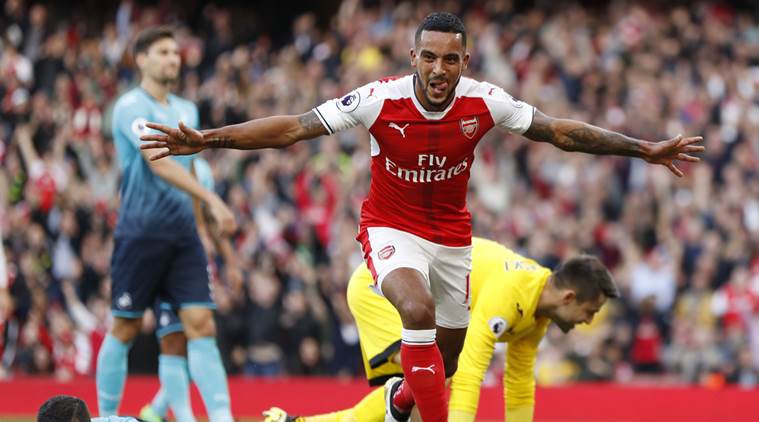 He scored just six goals all through last season, fast forward few games into the season, the speedy winger has equaled his tally of last season, with yet another goal in Arsenal's impressive win over Swansea City. Arsene Wenger will not only be pleased that Walcott is firing, he'll also be pleased that there is now a certain maturity about the English winger's game that would be vital in Arsenal's chase for glory this season.
4. Not A Good Weekend For Mike Phelan
It's been more like an awkward season for Hull City. At the end of August, they were showing impressive signs of giving a good fight in the premier league with caretaker manager Mike Phelan claiming the manager of the month gong. Fast forward few weeks, Mike Phelan is signed on a full term basis and they suffer their biggest loss of the season against Bournemouth in a 6-1 thrashing. Never a good way to celebrate a full-term contract.
5. Do teams Now Know How To Play Manchester City?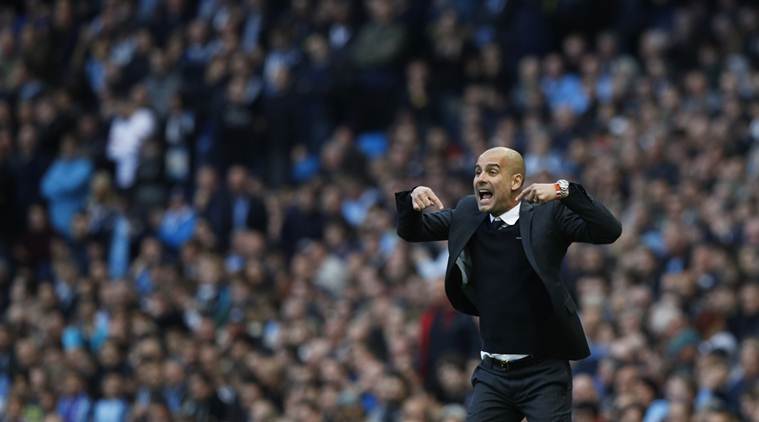 They had dropped points in their previous two games against Celtic and Tottenham,  and the game against Everton was seen as a bounce-back game for Pep Guardiola. Unfortunately, they couldn't get the result as they had to battle back to claim a vital 1-1 draw. The interesting part about this game was the fact that Everton deployed the same tactics Tottenham used by pressing them high up the pitch and it worked. Other teams are definitely watching.
6. What Was Actually Wrong With Sketelenburg?
The Dutch goalkeeper was a force at Ajax early in his career, becoming Netherland's number one when Van Dar Sar retired, but his move to Fulham cost him his place as his team were relegated. He stayed on at the London based club but was eventually signed by Ronald Koeman as a replacement for Howard. His performance against Manchester City was nothing short of scintillating, as he saved TWO penalties, becoming just the second keeper in premier league history to do so.
ALSO READ: Top 7 Richest Boxers In The World In 2016
7. Stoke City Finally Get A League Win
They had a good summer, adding the likes of Wilfred Bony and Joe Allen but have struggled all season, something that has been worrying for Mark Hughes. They finally got their first league win of the season though to ease the pressure on him as they easily dispatched struggling Sunderland with two well taken first half goals to move off the bottom of the table.
8. West Ham Also Hold On To Ease The Pressure On Bilic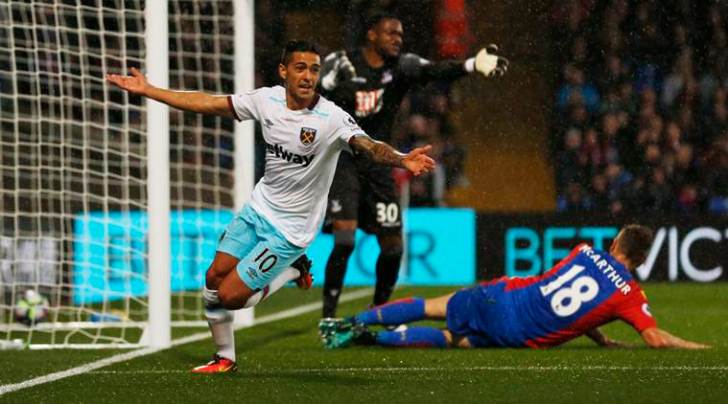 They came very close to breaking into the top four last season but eventually fell off and made some significant signings to boost their squad, but have failed to hit the ground running as they've struggled in the past few games, which has seen them drop down the table. In their game against Palace, it was extremely tense as they faced series of pressure, their case worsened as Creswell was sent off, they also got lucky as Benteke missed a penalty, as they held on to claim a crucial three point.
9. Charlie Austin Really Knocking On The England Door
He scored two goals but seriously, it could have been more if not for the heroics of Tom Heaton in goal for Burnley. The England striker has been in impressive form since being restored into the starting line up at Southampton and has been a major reason why they are in such a good form. In a time where the likes of Sturridge, Vardy and Harry Kane are all off, another England call for Austin seems inevitable.
10. Leicester City Struggled Yet Again
Something is definitely going wrong at Leicester City and it's not just about the big teams, they are struggling against everybody. In the previous weekend, they labored to a 0-0 draw against Southampton in a game where Ranieri admitted his side were lucky to get a point. They also lost to Hull City, have been beaten twice by Manchester United and Chelsea and were also thrashed by Liverpool. For a team that lost just four or five games all last season, fast forward few games into the season, they've lost same number of games. There is definitely fire on the mountain.