It was an interesting summer in the NBA as clubs looked to trade players in preparation for the 2016/17 NBA season.
There were a lot of intriguing and fascinating deals, most notable of all, Kevin Durant moving to the Warriors and Dwayne Wade, leaving Miami Heat after a long time to join the Bulls. In this article thus, we examine the top ten intriguing transfers that happened in the NBA this summer as we look forward to another season scheduled to start on the 26th of October;
10. Dwight Howard to Atlanta Hawks:
The Atlanta Hawks Basketball Club, were able to convince free agent center Dwight Howard, who has had somewhat of a tumultuous last few seasons and has decided to build a team around the powerful centre. An eight-time NBA All-Star, Howard, owns career averages of 17.8 points, 12.7 rebounds, 2.1 blocks, 1.5 assists and 1.0 steals in 35.3 minutes (.582 FG%) in 880 regular season games (879 starts) with the Orlando Magic, Los Angeles Lakers and Houston Rockets, averaging a double-double in each of his 12 seasons and recording 613 double-doubles in his career and with the young stars around him, Howard has the opportunity to be the King once again. Will he ascend the throne? We'd discover during the season.
9. Pau Gasol To San Antonio Spurs;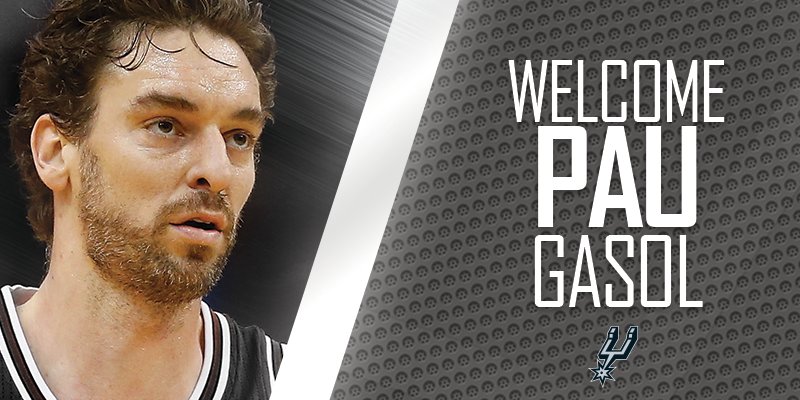 The San Antonio Spurs, signed veteran forward-center Pau Gasol, as probably a direct replacement for retired Tim Duncan. Last season, Gasol was the only player in the NBA to average at least 15.0 points, 10.0 rebounds and 4.0 assists. In 72 games with the Chicago Bulls, he averaged 16.5 points, 11.0 rebounds and 4.1 assists while shooting .469 (467-995) from the field and .792 (229-289) from the foul line in 31.8 minutes.Yet while he might not be the perfect replacement for Duncan on defense, we are still talking about one of the most talented big men of his generation. He's very likely going to be a significant upgrade on offense not only in terms of individual skills but also in the potential impact he could have at the team level and is one to look out for during the season.
8. Serge Ibaka To Orlando Magic;
Orlando Magic, acquired forward Serge Ibaka, in a multiplayer trade with the Oklahoma City Thunder. The Thunder received guard Victor Oladipo, forward Ersan Ilyasova and the rights to power forward Domantas Sabonis, who was taken with the 11th pick in the NBA draft. The 27-year-old forward has led the league in blocks per game twice and has swatted away 2.5 attempts a night during his seven seasons with the Thunder.Rejecting shots consistently has been absent from Orlando, as no player has rejected more than 1.3 shots a night since Howard was dealt to the Lakers in 2012.Ibaka ranked seventh in the league in blocks per game, turning back 1.9 attempts a night.
7. Victor Oladipo To Okc Thunder;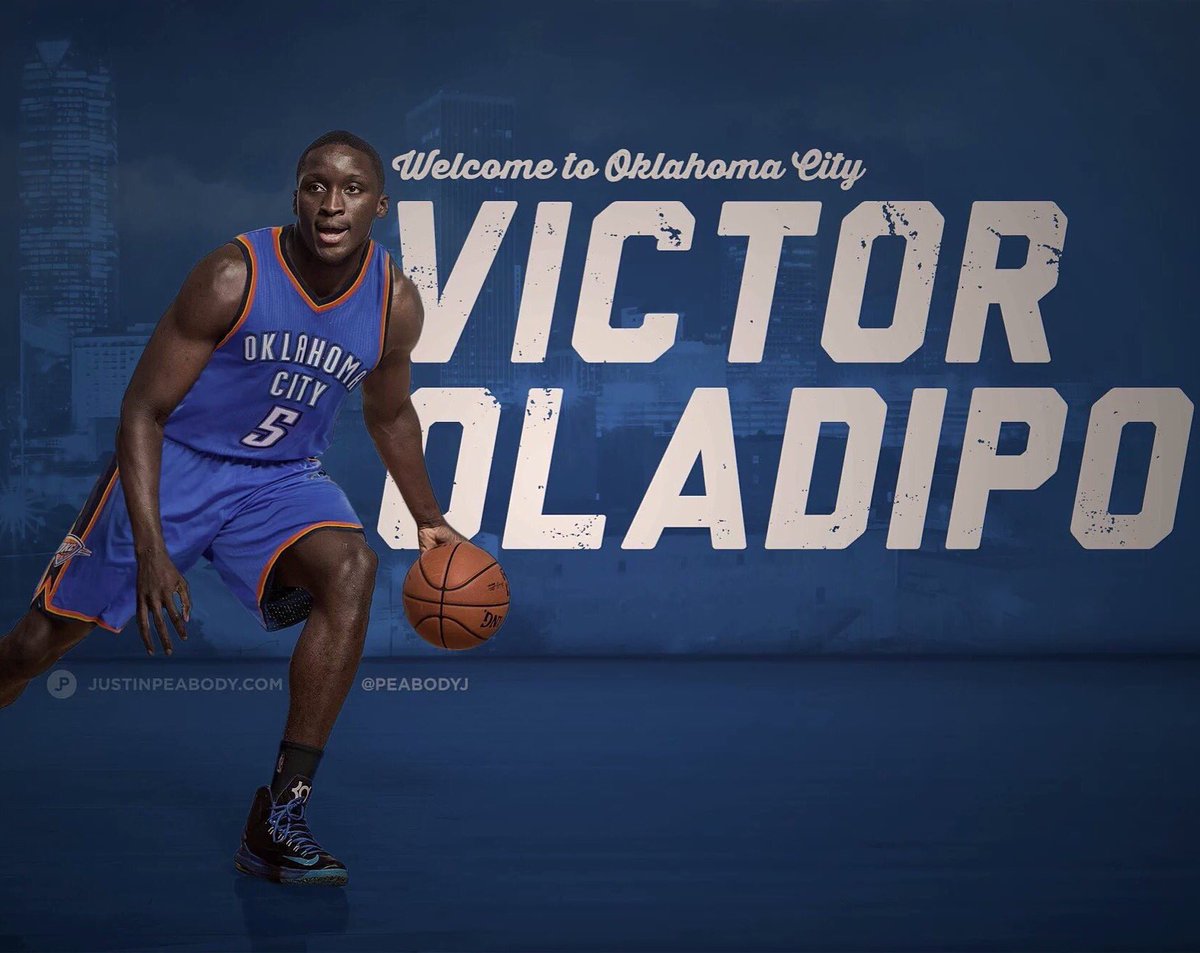 Former Indiana All-American Victor Oladipo was traded from the Orlando Magic to the Oklahoma City Thunder as part of an NBA draft night deal. The trade sent Oladipo, Ersan Ilyasova and the rights to the No. 12 pick, Damontas Sabonis, to Oklahoma City in exchange for Serge Ibaka.Oladipo, who is entering his fourth NBA season, was the No. 2 pick by the Magic in the 2013 NBA draft.The former IU guard averaged 16 points, 4.8 rebounds and 3.9 assists per game last season for Orlando.At just 24-years-old, Oladipo is already set to help Westbrook create one of the most athletic and dynamic back-courts in the league.
6. Evan Turner To Portland Trail Blazers
The Portland Trail Blazers signed free agent guard/forward Evan Turner this summer. Turner, 27, joined the Trail Blazers from the Boston Celtics, where he netted averages of 10.5 points (45.6% FG, 24.1% 3PT, 82.7% FT), 4.9 rebounds, 4.4 assists, 0.99 steals and 28.0 minutes in 81 games (12 starts) last season.  He's shown glimpses of his playmaking instincts and flashed moments of capable perimeter defense. His game offers a dynamic the Blazers lacked last season.Turner's ability to bring the ball up the floor and initiate plays should open up the Blazers offense, particularly when he shares the floor with Damian Lillard and CJ McCollum.
5. Bismack Biyombo To Orlando Magic
Biyombo's big playoff performance paid off. The fifth-year center has signed a four-year contract worth $72 million in Orlando. Biyombo didn't have many suitors in his first round of free agency. He settled for a two-year, $5.75 million contract up north that included a player option for 2016-17. He was an unexpected catalyst behind Toronto's run to the Eastern Conference Finals, and averaged 6.2 points, 9.4 rebounds, and 1.4 blocks in the postseason.At just 23 years old, there's still plenty of room for the defensive-minded center to grow into a reasonable two-way threat and become the kind of player Jordan envisioned he could be.
ALSO READ: Top 10 Most Followed Footballers On Instagram
4. Al Horford To Boston Celtics;
Free-agent big man Al Horford, agreed to terms with the Boston Celtics, on a four-year max deal worth $113 million in the summer. Horford had played his entire nine-year career in Atlanta, which drafted him third overall in 2007. The four-time All-Star averaged 15.2 points, 7.3 rebounds and 3.2 assists per game last season.Horford is an easy player to fall in love with. He was a fan favorite, now a legend, in Atlanta.He's a hard worker. He's a good teammate. He's a leader in the locker room. Most importantly, he's a damn good basketball player, and a versatile one at that.
3. Derrick Rose To New York Knicks;
The Knicks acquired Derrick Rose from the Bulls on Wednesday, hoping the former NBA MVP can be their answer at point guard.Rose is far removed from being the 2011 NBA MVP. He's suffered a number of injuries in the years that have followed, playing just 10 games between 2012-13 and 2013-14, 51 in 2014-15, and 66 in 2015-16.When he's healthy and active, however, Rose can provide a number of critical elements that were missing from the Knicks' 2015-16 roster.Rose provides immediate value at point guard, and he comes with minimal risk due to the fact that he's on the last year of his contract.Though the move is low-risk, high-reward, many remain skeptical about what it is that Rose brings to the table.
2. Dwayne Wade To Chicago Bulls;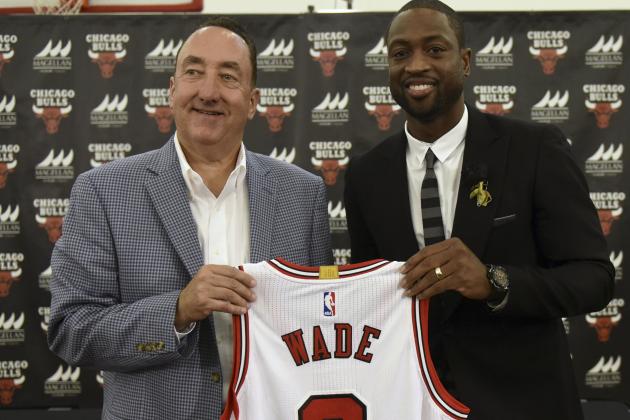 Dwyane Wade, signed a contract with the Chicago Bulls this summer. After spending his entire NBA career in Miami, Wade, officially became a former Heat player when he inked the two-year deal with the Bulls that will pay him about $47 million. The Chicago native played 13 seasons in Miami, scoring more than 20,000 points and getting selected to 12 All-Star teams. Wade may be 34 years old, with his best basketball behind him. Wade brings a level of global star power that hasn't been felt in this basketball-crazed town since Jordan retired in 1998. Derrick Rose came close during his MVP campaign in 2010-11, but he never had the same cultural crossover appeal Wade does. Regardless of basketball implications, that's something new for the 21st-century Bulls.
1. Kevin Durant To Golden State Warriors;
This is not just the most intriguing in the summer but also one of the most intriguing in years. Durant, 27, posted averages of 28.2 points, a career-high 8.2 rebounds, 5.0 assists, 1.18 blocks and 35.8 minutes in 72 games in 2015-16, earning his seventh consecutive NBA All-Star nod and becoming the first player to average at least 28 points, eight boards and five assists since Michael Jordan in 1988-89. The Warriors like to switch on defense, doing it on an NBA-high 24 percent of screens.It is something that the Warriors could do even more often with Durant, as he is superior to Barnes in defensive metrics on switches.His impact on offense is next to none and virtually everyone right now tips the Warriors to be champions next year because of the addition of Durant.